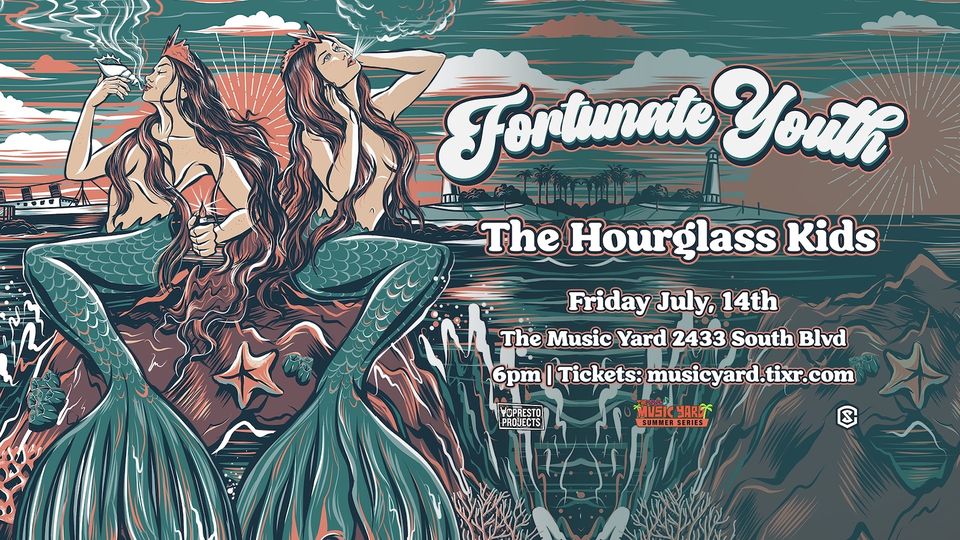 Who's ready to plant some roots in the yard? Join us on July 14th, this summer as @fortunateyouth310 takes the stage at The Music Yard!
From backyard BBQs in Southern California beach towns to its rise as one of the most popular reggae rock bands in the country, Fortunate Youth remains devoted to its roots and a simple mission: Spread peace, love, and unity with music.
Their relentless thirst for live performances and evolving sounds comprised of blues, rock, soul, and punk, has led them to travel the globe supporting acts like SlightlyStoopid, Stick Figure, and SOJA before hosting their own national headline tour!
Come out and join us for a beautiful evening of reggae!
Details:
-Support: The Hourglass Kids
– 21+
– Live Music
– Doors: 6pm
– Walk-up & table-side food & beverage service
– Uber/Lyft/train to venue
– Drink responsibly
– No large bags
– Enter through the South Blvd entrance