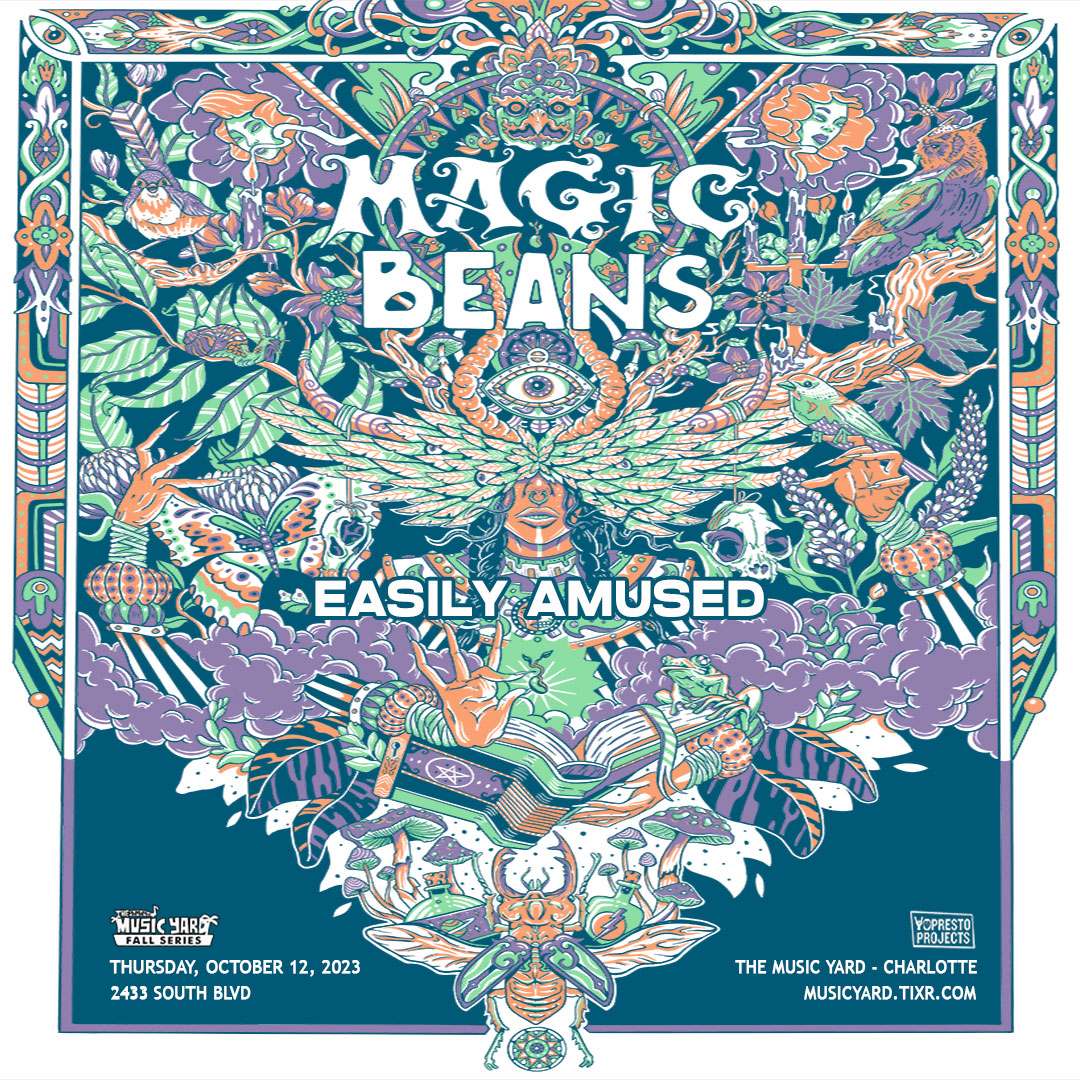 We are thrilled to announce that the Magic Beans will be making their Music Yard debut on Thursday October 12th! Magic Beans have a passion for music that is as infectious as their songs, both of which have gained them national notoriety in a short time. The band honors the wide diaspora of American music by incorporating the flavors of funk, R'n'B, rock, soul, and even some country influence into a complete package that is noticeably their own.
Seamlessly combining the familiar tones and accessible sounds of the past with a modern spin makes the band a hit with music fans of any generation. Their soulful songs and entrancing dance grooves will fill your cup and leave you wanting more. Intended to move your body and your heart, the band draws you in with their music and their wonderful fanbase, Team Bean, makes sure you stick around. With an impressive repertoire of 100+ songs and resume of 1000+ shows in their wake as a young group, Magic Beans are sure to be one of those bands you'll keep your ear on for a long time.
This band will keep you on your toes, they are a jam band who completely understand how to get a live room to shake and roll. You don't want to miss this soulfoul groove of a night!!
Details:
– Support: Easily Amused
– 21+
– Live Music
– Doors: 7 pm
– Walk-up & table side food & beverage service
– Uber/Lyft/train to venue
– Drink responsibly
– No large bags
– Enter through the South Blvd entrance